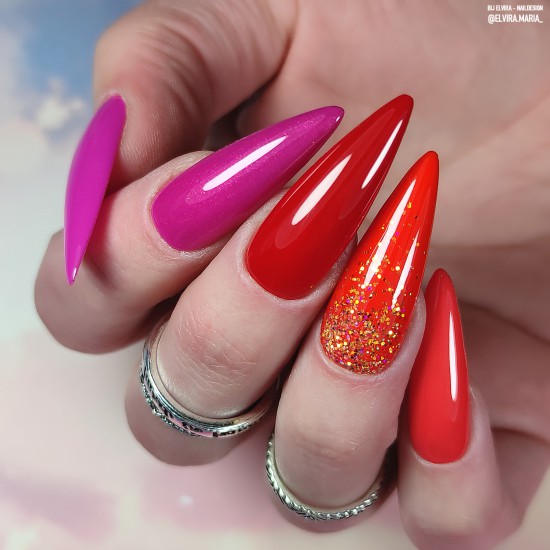 Out Of Stock

Don't Worry, Beach Happy! Collection
Stock:

Out Of Stock

Model:

21200

MPN:

2102101033678

Abstract®
Sun, sea, beach and a Rosé S'il Vous Plaît! Under the motto 'why fit in when you were Born To Stand Out' Abstract® Colors launches a collection full of intense colors. Be Flamazing with coral red nails or let yourself be charmed by the color You Had Me At Aloha. Get the tropical vibes in your salon with the collection Don't Worry, Beach Happy. As a true Serial Chiller we are all ready for the summer, hopefully you are too. And now for a day at the beach, please!
Contents:
Beach, Please! 5ml
Rosé S'il Vous Plaît 5ml
Serial Chiller 5ml
Born To Stand Out 5ml
You Had Me At Aloha 5ml
Be Flamazing 5ml
Meet Abstract® Colors 2.0: maximum coverage in no time at all thanks to its perfected pigmentation and viscosity.
2.0 viscosity is between the previous texture of the color gels and the creamies.
2.0 Requires an application with the Polish Brush (Artist Line).
2.0 application = you take 1/4 gel and place it on the cuticle at an angle of 45°. You work your colour on the cuticle. Then you keep your brush parallel (flat) to the nail and zigzag the colour downwards.
Ingredients
Ingredients
Epoxydimethacrylate, Aliph. Urethanacrylate, Di-Hema Trimethylhexyl Dicarbamate, Ethoxylated Trimethylolpropane Triacrylate, 1-Hydroxy-Cyclohexylphenyl-Ketone, Isobornyl Acrylate 2-Hydroxy-2Methylproiophenone, Silica Dimethyl Silylate, Synthetic Flourphlogopite, Polyethylene Terephthalate, Diphenyl (2,4,5-Trimethylbenzoyl) Phosphinoxid, Tin Oxide, Acrylate Copolymers. P-Hydroxyanisole, BHT, Mica, +/- CI: 42051, 42090, 15850, 61570, 16255, 17200, 19140, 42053, 42510, 45370, 45410, 14720, 60730, 14700, 15510, 60725, 59040, 74260, 77492, 73385, 74160, 75470, 77007, 77163, 77266, 77288, 77346, 77000, 77491, 77499, 77510, 77891, 16185, 77489, 16035, 11680, 12085, 12490, 73360