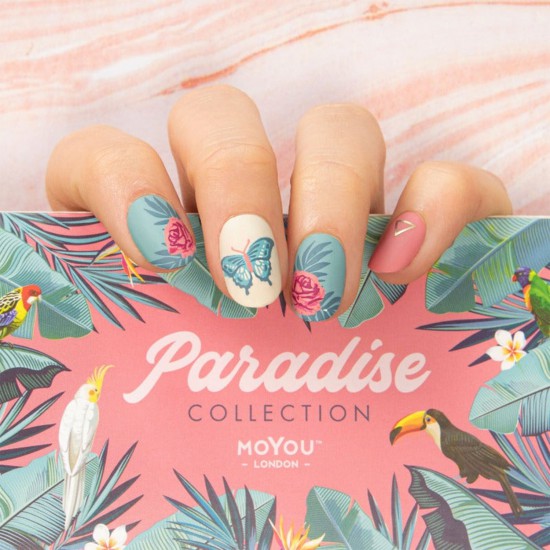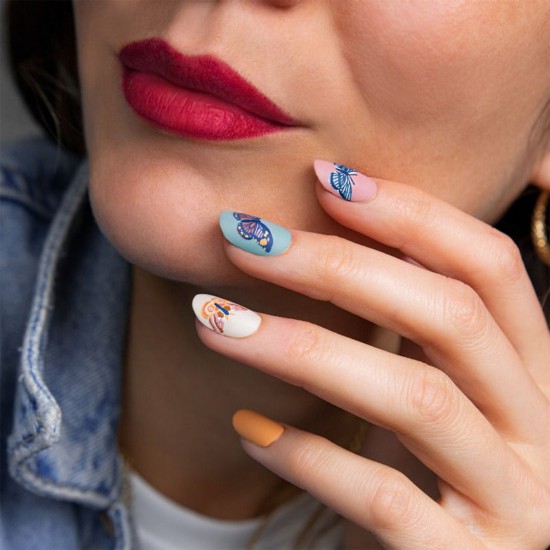 New


Paradise 07
Stock:

In Stock

Model:

MPPAR07

MPN:

733102634951

MoYou London
Welcome to paradise! Lush images, tropical vibes, tribal patterns and summery designs. If you love palm leaves, parrots and spending your day at the beach then this collection is for you!
The stainless steel plate measures 6.5 x 12.5 inches and features a vinyl backing for increased ease of use.
Each plate comes in its own branded protective case.
The designs are engraved on the image plate and covered with a protective film that must be removed before use.
Remove the blue protective film.
Apply the Nail Polish of your choice to the design you wish to stamp.
Remove the excess nail polish with a MoYou Scraper using a 45º angle.
Roll the MoYou Stamp over the selected design being careful not to use too much pressure.
Transfer the design by rolling the MoYou Stamp over the nail.
Apply a top coat for a longer lasting result.